THAT ALIEN FEELING (Calluvia's Royalty, Book #1)
Banished by his parents to the third planet in the Sol system, Prince Harht'ngh'chaali of the Second Grand Clan is completely fascinated by its inhabitants. Assuming the human name "Harry," he tries to pass for a human to survive, but being human is so much harder than Harry expected. Humans are so confusing.

Adam Crawford isn't looking for love. Financially secure and good-looking, he's in a good place in his life. He doesn't mean to fall in love with the quirky guy working at the coffee shop near his office. Harry is ridiculous—and ridiculously endearing. He wears ugly shirts and flowers in his hair, and he has a kind word for everyone. Adam falls hard and fast.

Little does he know that Harry isn't what he seems and anything between them is impossible.

Star-crossed love between a human man and an alien prince from a world half a galaxy away.
---
STRAIGHT GUYS series
---
STRAIGHT BOY: A Short Story

(Straight Guys #0.5)

Young, blond and handsome, Sage attracts unwanted attention in prison. When his cellmate offers him protection, Sage accepts the offer, even though he doesn't trust the guy. Little does he know how much it will change his life.

When he's released from prison, Sage finds himself needing and wanting things he shouldn't want. Sage is straight. He is. He has a girlfriend. What happened in prison stayed in prison—or so Sage tells himself.

Until he meets his former cellmate again. Xavier. The guy he hates and craves.
JUST A BIT TWISTED

(Straight Guys #1)

Professor Derek Rutledge is hated and feared by all of his students. Strict, reserved and ruthless, he doesn't tolerate mistakes and has little patience for his students.

Shawn Wyatt is a twenty-year-old struggling to provide for his younger sisters after the death of their parents. On the verge of losing his scholarship, Shawn becomes desperate enough to go to Professor Rutledge.

Everyone says Rutledge doesn't have a heart. Everyone says he's a ruthless bastard. Shawn finds out that everyone is right.

He strikes a deal with Rutledge, but unexpectedly, the deal turns into something so much more.

Something all-consuming and addictive.

Something neither of them wants.
JUST A BIT OBSESSED

(Straight Guys #2)

Alexander Sheldon likes order and control in his life. He isn't happy when his girlfriend invites another guy for a threesome. Alexander believes in monogamy, and he's never been good at sharing his things. It doesn't help that Christian rubs him the wrong way from the beginning.

But what starts as animosity turns into something else. Something unexpected and very wrong.

He was never supposed to touch Christian. He was never supposed to feel possessive of the guy. And he most definitely wasn't supposed to want Christian more than he wants his girlfriend.

It's a recipe for disaster.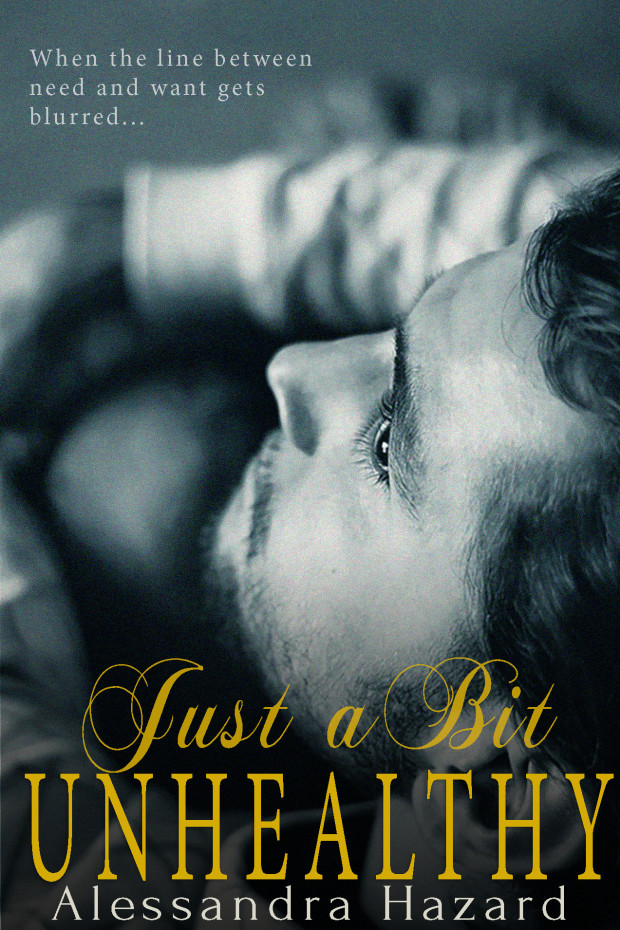 JUST A BIT UNHEALTHY

(Straight Guys #3)

When the line between "need" and "want" gets blurred…

Gabriel DuVal, rising soccer star.

Jared Sheldon, team physician.

To the outside world, they're just good friends. But the truth is, Gabriel isn't entirely sure what they are to each other.

Some call their relationship unhealthy. Some call it codependency. Gabriel calls it confusing. He knows Jared wants him – as more than a friend. He doesn't want Jared. He's straight, he has a girlfriend, and he loves her. But Jared is… Jared is more. Jared is his. He needs him – his touch and his strength.

But is it enough for Jared?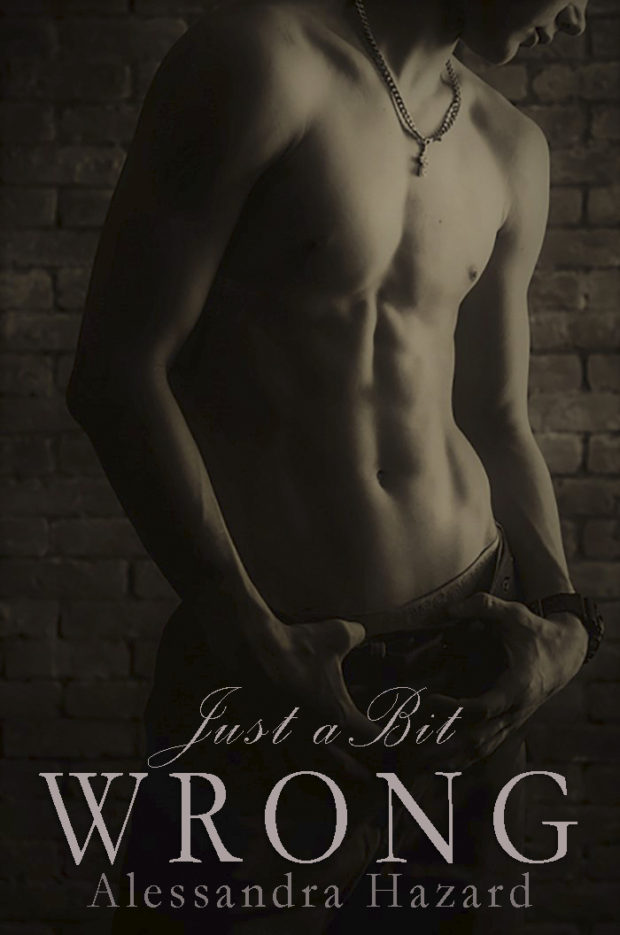 JUST A BIT WRONG

(Straight Guys #4)

Zach Hardaway is one of the best physiotherapists in Europe.
Tristan DuVal is a young soccer star with a groin injury.
They despise each other from the moment they meet.
As far as Zach is concerned, Tristan is a rich, spoiled brat who is too used to getting his own way.
As far as Tristan is concerned, Zach is a bossy, presumptuous jerk.
Tristan hates Zach. He does. The problem is, he also wants to shove Zach against the nearest wall and climb him like a tree.

Warning: explicit MM content, minor D/s undertones.



JUST A BIT CONFUSING

(Straight Guys #5)

Best friends, inseparable since childhood, one in love with the other, the other straight and in love with a woman.
Stories like this don't have a happy ending; James Grayson knows it. He puts on a smile, he laughs, he jokes, and he pretends he's fine when Ryan kisses his girlfriend in front of him—until he can't.
Except nothing is easy and letting go turns out to be much harder than one might think. Some bonds are too strong to be broken, even for a straight man. And sometimes love and desire can have different faces and layers.
A story of two men trying to function without each other and failing.
JUST A BIT RUTHLESS

(Straight Guys #6)

Stockholm syndrome or Love?
When you want someone completely wrong for you…

Luke Whitford has always dreamed of meeting Mr. Right. A hopeless romantic at heart, he dreams of falling in love with a nice man, getting married, and having a bunch of adorable babies. The problem is, Luke has the propensity for being attracted to men who are anything but nice.

Roman Demidov, a homophobic, cynical billionaire who has a grudge against Luke's father, is certainly not Mr. Right. Cold, manipulative, and ruthless, he's not a nice man and he doesn't pretend to be.

Luke is fully aware that Roman is all wrong for him. His attraction to the guy is just some sort of Stockholm syndrome; it must be. If life were a fairy tale, Roman would be the main villain, not the hero.
But even villains can fall in love. Or can they?

The story of a boy who dreamed of Prince Charming and ended up falling for the Beast.

This novel contains derogatory language, mentions of violence, explicit M/M sex, strong D/s dynamic (without sadomasochism), and a protagonist of questionable morality. 

           
JUST A BIT WICKED

(Straight Guys #7)

He's sure he'll never fall for a man…

When it rains, it pours. After losing his prestigious job, Vlad discovers that his girlfriend has cheated on him. Angry and hurt, he's determined to find her lover and teach him a lesson. When he finds out that her lover is bisexual, it only makes him angrier. Raised by an extremely homophobic family, Vlad is convinced he's straight and holds nothing but contempt for people who aren't.
But sometimes contempt and anger can turn into obsession, and then into something else entirely—something Vlad has always considered sick and wrong.

He's sure he'll never fall for a homophobic bully…

Sebastian is a successful English model who has always detested bullies. When a man shows up on his doorstep accusing him of sleeping with his girlfriend, Sebastian isn't interested in being a punching bag. However, provoking a homophobic man is probably not the best idea…or the safest. But then again, Sebastian has never been good at playing it safe.

Things get a lot more complicated when Vlad has to bodyguard Sebastian. Can they stay professional?

They can't. They bicker and fight, and they hate everything about each other.

Now if only they could figure out how to keep their hands off each other.

Warning: references to past bullying and minor character deaths, violence, homophobia, internalized homophobia, obsessive behavior, hate sex.
JUST A BIT SHAMELESS

(Straight Guys  # 8)

Sam Landon is a homeless eighteen-year-old thief who is desperate for a different life. When his skills attract the attention of the Secret Intelligence Service, Sam eagerly grabs the chance.

Sam's determined to prove himself when he gets his first mission–to steal a flash drive from a paranoid crime lord–and is sent undercover as another agent's sugar baby.

Dominic Bommer, his "sugar daddy," is outrageously handsome, charming, rich, and pretty much perfect. Dominic is kind, generous, and protective of him.

Except "Dominic Bommer" is nothing but a role performed by a cynical MI6 agent, who is actually straight, aloof, and manipulative.

Sam is perfectly aware that everything Dominic does is carefully calculated, every emotion faked. He knows that men actually do nothing for Dominic and he doesn't really want Sam.

But despite knowing all of this, Sam still finds himself falling hard for a man who doesn't exist.

Or does he?